DUO all-in-one turntable with detachable wireless Bluetooth speaker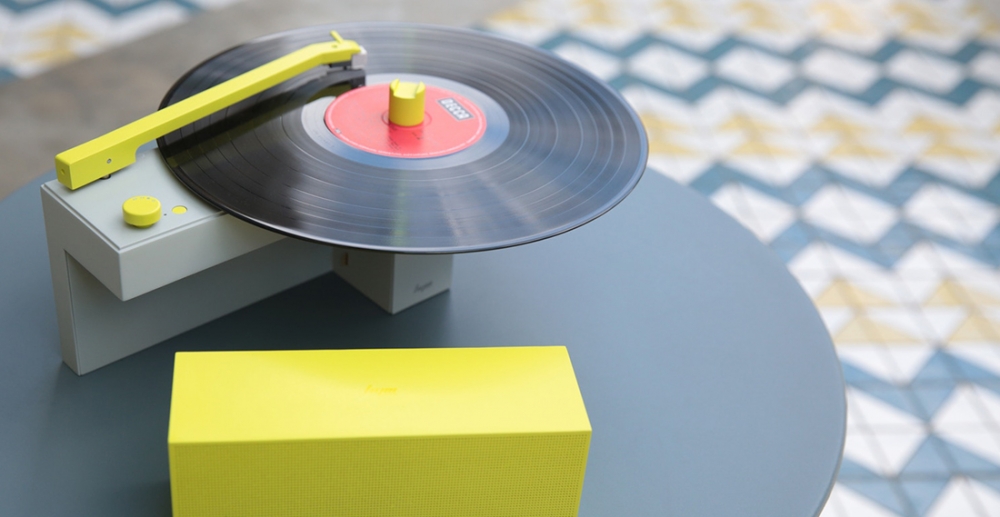 Taiwanese audio equipment company HYM Originals, which also released the Seed Turntable, has a running Kickstarter campaign for a new minimalist turntable featuring a portable Bluetooth speaker. The campaign ends on November 25, but already doubled its target amount.
Their new turntable called DUO, has a detachable wireless speaker with built-in Amazon Alexa voice control. The DUS's speaker weighs 800g, has a maximum range of 15 meters and a 10-hour battery life. Being a Bluetooth speaker, you can stream to it from any compatible Bluetooth device. It uses a Qualcomm CSR8670 chip and aptX protocol to create lossless sound with a flat frequency response.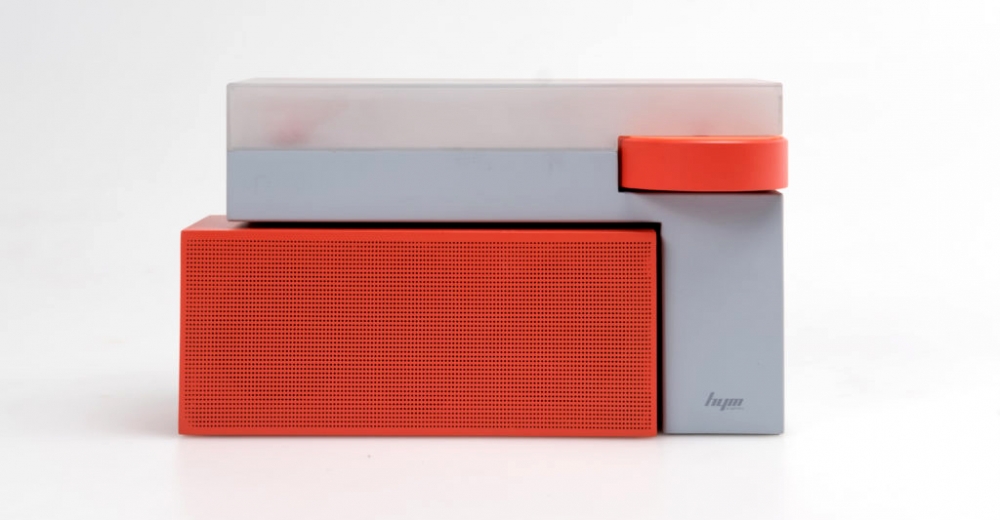 The DUO features a compact 3.2" (80 mm) diameter platter, only a quarter of a standard size turntable, and it's driven by a deceleration belt with unique rotational stabilization. Decelerating from the motor's 1100 rpm turning speed, it can smoothly play both 33 and 45 rpm records, and all common sizes.
It comes with an Audio-Technica AT3600L cartridge with a 2.5g tracking force, and a spring-weighted tonearm, replacing the conventional counterweight to automatically balance the tracking force. This creates a signal reproduction with <0.9% distortion rate, giving an even tone and minimizing damage from excess pressure on the needle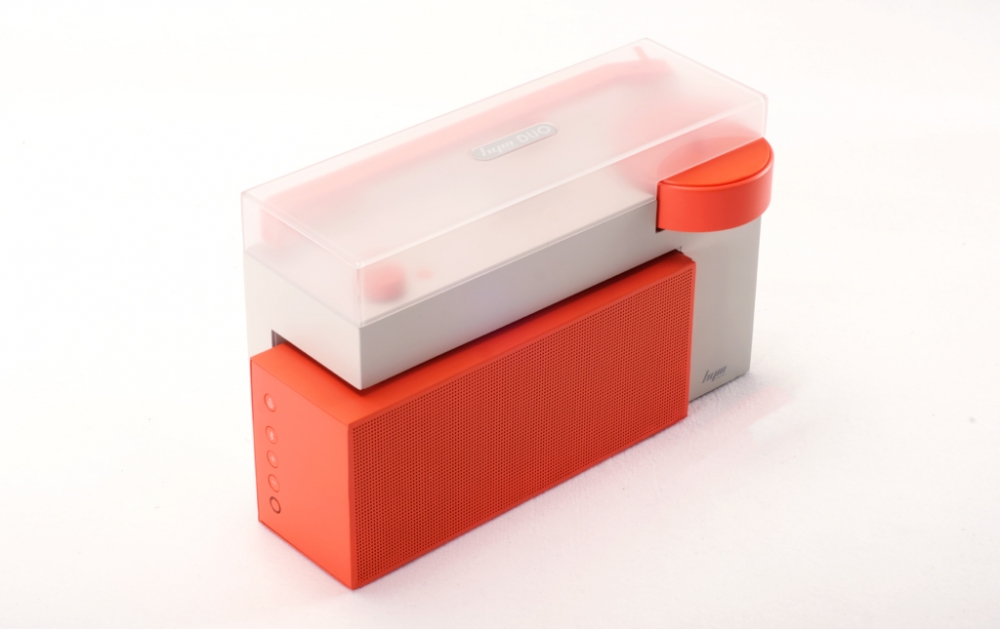 The speaker integrates 2 full-range drivers and 2 low-frequency passive radiators. The DUO also supports True Wireless Stereo Bluetooth connection and gives you the possibility to hook up another DUO Bluetooth speaker for a stereo setup. The unit will automatically configure them into left and right channels.

DUO turntable is available in three variants: black, orange with beige and yellow with grey. For more info and prices, check out the project on Kickstarter. You can see a working prototype below.