18 documentaries about vinyl and record collecting
Although there are numerous great shorts floating around on YouTube focusing on vinyl culture, digging and record collecting, here is a list of some must-see feature length documentaries and mini-series that capture all that it means to be a vinyl fanatic and look at record collecting from every possible angle.
Records Collecting Dust (2015, 57 min)
Written and directed by San Diego based musician and filmmaker Jason Blackmore, Records Collecting Dust documents the vinyl record collections, origins, and holy grails of alternative music icons Jello Biafra, Chuck Dukowski, Keith Morris, John Reis, and over thirty other underground music comrades. "...a documentary film about the music and records that changed our lives"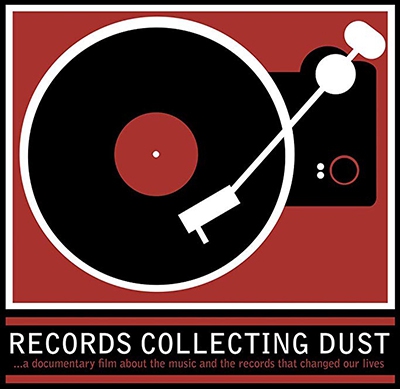 IMDB
Vinyl (2000, 180 min)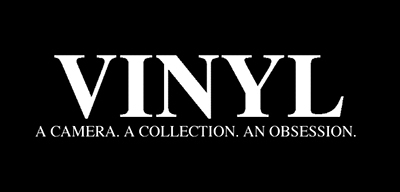 A documentary by canadian filmmaker and record collector Alan Zweig who investigates the wacky world of record collecting and tries to get to the bottom of his obsession. In the film, Zweig seeks not to talk to people who collect records to discuss music, but rather to discuss what drives someone to collect records in the first place. Zweig spends a large portion of the film in stylized self-filmed "confessions", where he expounds on his life in regard to record collecting, feeling it has prevented him from fulfilling his dreams of a family. Between others, collectors who he taks to include a car wash employee who claims to own over one million records and claims to have memorized the track listing of every K-Tel collection he owns, a government employee who refuses to organize his collection because he doesn't want people to come over and a man who threw out his large record collection rather than sell or give it away because he didn't want anyone else to own it.
IMDB
Sound it Out (2011, 75 min)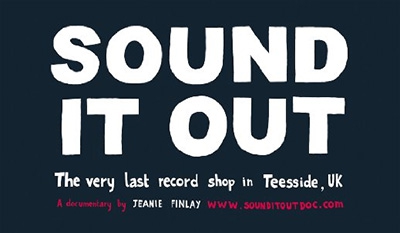 A documentary portrait of the very last surviving vinyl record shop in Teesside, North East England. A cultural haven in one of the most deprived areas in the UK, the film documents a place that is thriving against the odds and the local community that keeps it alive. Directed by Jeanie Finlay who grew up three miles from the shop. A distinctive, funny and intimate film about men, obsession and the irreplaceable role music plays in our lives.
IMDB
Our Vinyl Weighs a Ton: This Is Stones Throw Records (2013, 94 min)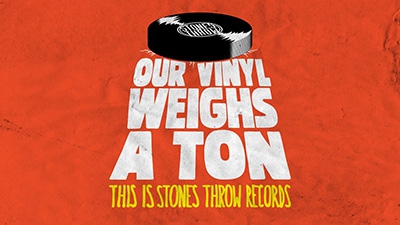 Our Vinyl Weighs A Ton is a feature-length documentary about avant-garde Los Angeles-based record label Stones Throw Records. The film weaves together rare concert footage, never-before-seen archival material, inner-circle home video and photographs and in-depth interviews with the artists who put Stones Throw Records on the map. Our Vinyl Weighs A Ton gives an exclusive look into the label's left-of-center artists, history, culture, and global following. The film features exclusive interviews with Kanye West, Snoop Dogg, Common, Questlove, Talib Kweli, Mike D (The Beastie Boys), Tyler the Creator, and many more.
IMDB
Scratch (2001, 92 min)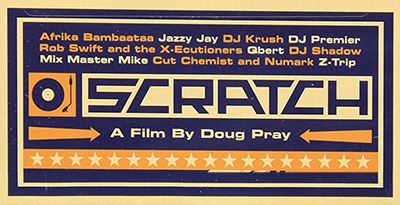 Directed and edited by Doug Pray, the film explores the world of the hip-hop DJ from the birth of hip-hop when pioneering DJs began extending breaks on records, to the invention of scratching and beat juggling, to the more recent explosion of turntablism. Throughout the documentary, many artists explain how they were introduced to hip-hop while providing stories of their personal experiences. While Scratch is not a movie about vinyl collecting, it's a definitive chronicle of the history, theory, and practice of turntablism.
IMDB
I Need That Record (2008, 77 min)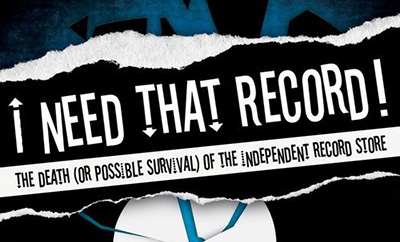 A documentary feature by Brendan Toller, examining why over 3000 independent record stores have closed across the U.S. in the past decade. Greedy record labels, media consolidation, homogenized radio, big box stores, Ecommerce, shoddy "stars" pushed by big money, and the digital revolution all pose threats on the very well being of our favorite record stores and the music industry at large. Will these stores die? Will they survive?
IMDB
Desperate Man Blues (2003, 52 min)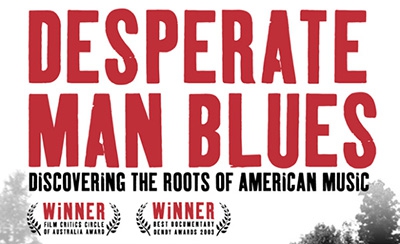 The documentary focuses on an eccentric record collector, Joe Bussard, who has devoted his life to preserving the raw music of the American South, including blues, hillbilly, bluegrass, gospel and jazz. In combing the region for masterpieces primarily from the 1920s and '30s, Bussard has amassed more than 25,000 records. Bonus features include rare footage of John Lee Hooker performing "Never Get Out of These Blues Alive" and Son House with "Death Letter Blues.".
IMDB
Vinylmania: When Life Runs at 33 Revolutions Per Minute (2012, 75 min)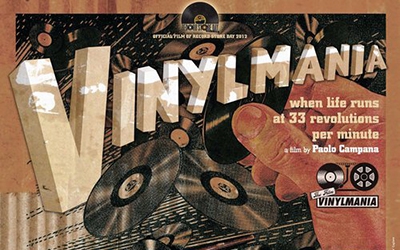 A trip into the grooves, Vinylmania is a 75 minute feature length documentary about an object that has never lost its soul: the vinyl record. An epic love story, the film is filled with fascinating characters and internationally recognized artists including Philippe Cohen Solal (Gotan Project), Winston Smith (Dead Kennedys, Green Day record sleeve artist), Peter Saville (Joy Division, New Order record sleeve artist) and Dj Kentaro (2002 DMC World DJ Champion). Devotion, ecstasy, infatuation, agony - all feelings that the director of the film, Paolo Campana, has experienced from childhood and shares with like-minded record collectors, Djs, musicians and artists (the said vinylmaniacs) in the documentary. Set in 11 different cities worldwide, the director sets out on a global road trip to find out what role vinyl records play in the 21st century.
IMDB
Last Shop Standing: The Rise, Fall And Rebirth Of The Independent Record Shop (2012, 50 min)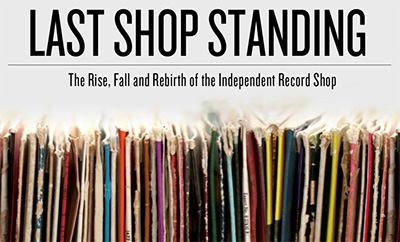 Last Shop Standing inspired by the book of the same name by Graham Jones takes you behind the counter to discover why nearly 2000 record shops have already disappeared across the UK. The film charts the rapid rise of record shops in the 1960's, 70's and 80's, the influence of the chart, the underhand deals, the demise of vinyl and rise of the CD as well as new technologies. Where did it all go wrong? Why were 3 shops a week closing? Will we be left with no record shops with the continuing rise of downloading? Hear from over 20 record shop owners and music industry leaders as well as musicians including Paul Weller, Johnny Marr, Norman Cook, Billy Bragg, Nerina Pallot, Richard Hawley and Clint Boon as they all tell us how the shops became and still are a part of their own musical education, a place to cherish and discover new bands and new music.
IMDB
When Albums Ruled The World (2013, 90 min)
A BBC documentary that tells the story of the long playing album - the unsung hero in popular music's epic history. Between the mid-1960s and the late 1970s, the long-playing record and the albums that graced its grooves changed popular music for ever. For the first time, musicians could escape the confines of the three-minute pop single and express themselves as never before across the expanded artistic canvas of the album. The LP allowed popular music become an art form - from the glorious artwork adorning gatefold sleeves, to the ideas and concepts that bound the songs together, to the unforgettable music itself. Built on stratospheric sales of albums, these were the years when the music industry exploded to become bigger than Hollywood. From pop to rock, from country to soul, from jazz to punk, all of music embraced what 'the album' could offer. But with the collapse of vinyl sales at the end of the 70s and the arrival of new technologies and formats, the golden era of the album couldn't last forever. With contributions from Roger Taylor, Ray Manzarek, Noel Gallagher, Guy Garvey, Nile Rodgers, Grace Slick, Mike Oldfield, Slash and a host of others, this is the story of When Albums Ruled the World.
Red Beans & Rice (2010, 60 min)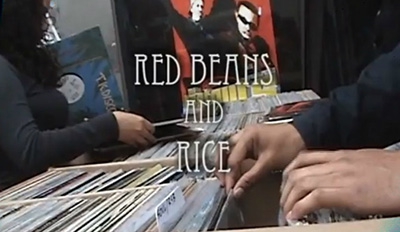 A film which tells of the world of record collecting as seen through the eyes of the collectors themselves. Listen as they share there thoughts on the subject of vinyl digging as you enter the realm of the last true culture where music is key and collecting is a part of life. Rather more upbeat immersion in stacks of wax as an array of hardcore diggers trace the roots of their vinyl love and show off prize obscurities while the camera lovingly pans across musty record-shop basements and apartment walls covered with floor-to-ceiling shelf units.
Red Beans & Rice 2: Audio Vibes (2011, 60 min)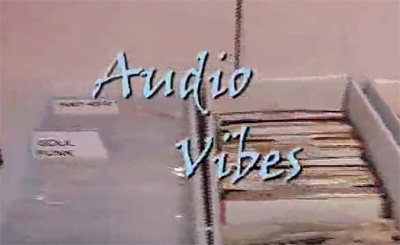 The part two of Red Beans & Rice spins up another cool set of spine-tingling tales from the world of the record collector. Look. listen and learn from our latest bunch of vinyl addicts as they wax poetic over the captivating hobby known around the world today as "vinyl digging."
Vimeo
John Peel's Record Box (2005, 51 min)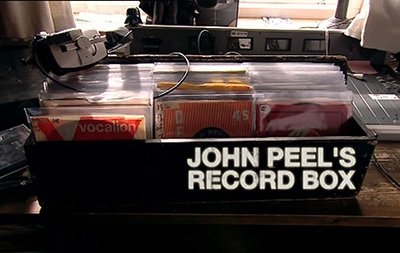 A documentary film made by Elaine Shepherd, for BBC's Channel 4. It is about a small private collection of the British radio DJ John Peel who died in 2004 at the age of 65. His archive contained more than 100,000 vinyl records and CDs. This collection contains 143 singles - some of them doublettes - stored in a private wooden box representing some of his own favourites. According to the documentary, there are no singles by Peel's favorite group, The Fall, because he kept them in a separate box. The film features interviews with John's wife Sheila Ravenscroft, radio DJs and artists like Mary Anne Hobbs, Sir Elton John, Ronnie Wood, Roger Daltrey, Fergal Sharkey, Jack White, Michael Palin and Miki Berenyi.
Record Store Day: The Documentary (2011, 28 min)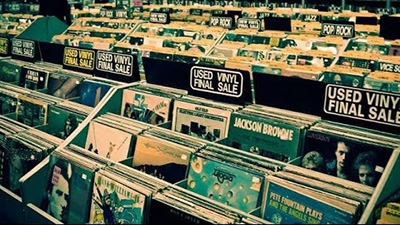 In an age of digital downloads, the documentary looks at why fans still love and need to love vinyl records. The film uses archive footage and current interviews with leaders of music explaining an audiophile's holiday and some of their favorite records and what Record Store Day means to them.
Secondhand Sureshots (2008, 30 min)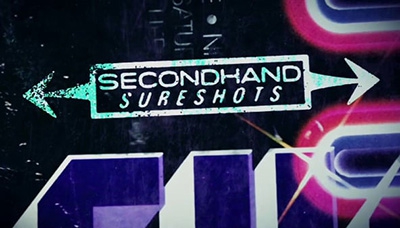 This documentary film by the dublab.com creative collective is an experiment in sound recycling. Secondhand Sureshots features four amazing, LA-based beat makers: Daedelus, J-Rocc, Nobody and Ras G in a secret mission to create new musical magic from the dusty remains of thrift store vinyl. Shot on location at Out of the Closet Thrift Stores and bedroom studios in Los Angeles.
Vimeo
Re-Vinylized (2011, 30 min)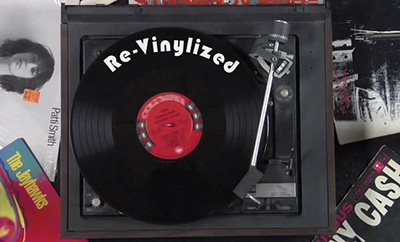 The film celebrates the culture of independent record stores while examining the effects of downloading and the recent resurgence of vinyl record sales. The documentary profiles a number of Chicago's independent record stores, and features interviews with store owners, employees and customers as well as insightful commentary from national music critics Jim DeRogatis and Greg Kot (of National Public Radio's "Sound Opinions" program).
Crate Diggers mini-series by Fuse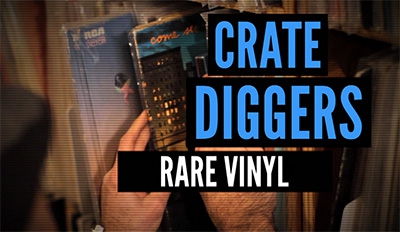 The award-winning digital series by Fuse, profiles musicians through the thing they hold most dear - their record collections. New episodes every other Wednesday!
Youtube Playlist
What's In My Bag? mini-series by Amoeba Music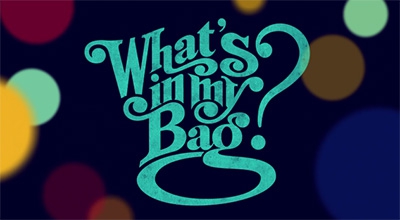 Award-winning series featuring artists and tastemakers sharing what they found shopping at Amoeba.
Website
Best Budget Phono Preamps For Your Turntable