Rega announces new Planar 8 turntable, inspired by its high-end Naiad model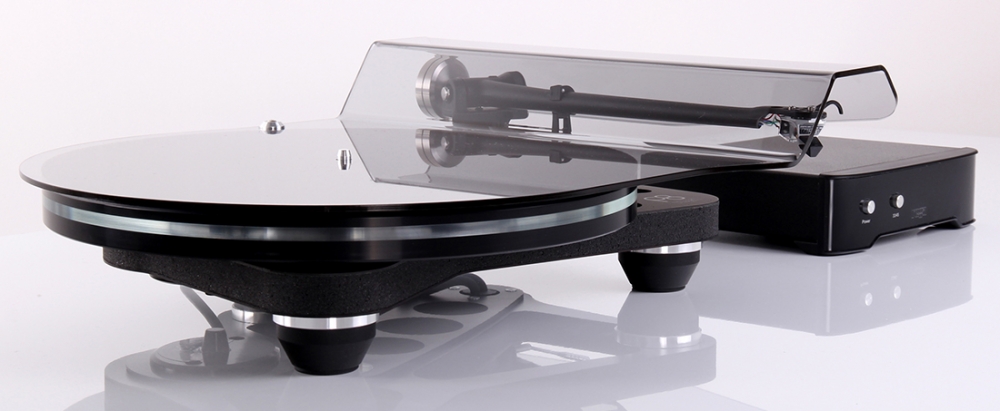 Instead of being an evolution of its predecessor (RP8), the newest member of Rega's turntable range, the Planar 8 was inspired by the company's reference model, the £30,000 Naiad (released in 2013 to celebrate the Rega's 40th anniversary.)
The Planar 8 was developed and engineered to integrate the essence of Naiad at an affordable price, and to deliver a level of performance beyond what has been achieved at this price point until now. It comes with the new RB880 tonearm and a Neo PSU power supply.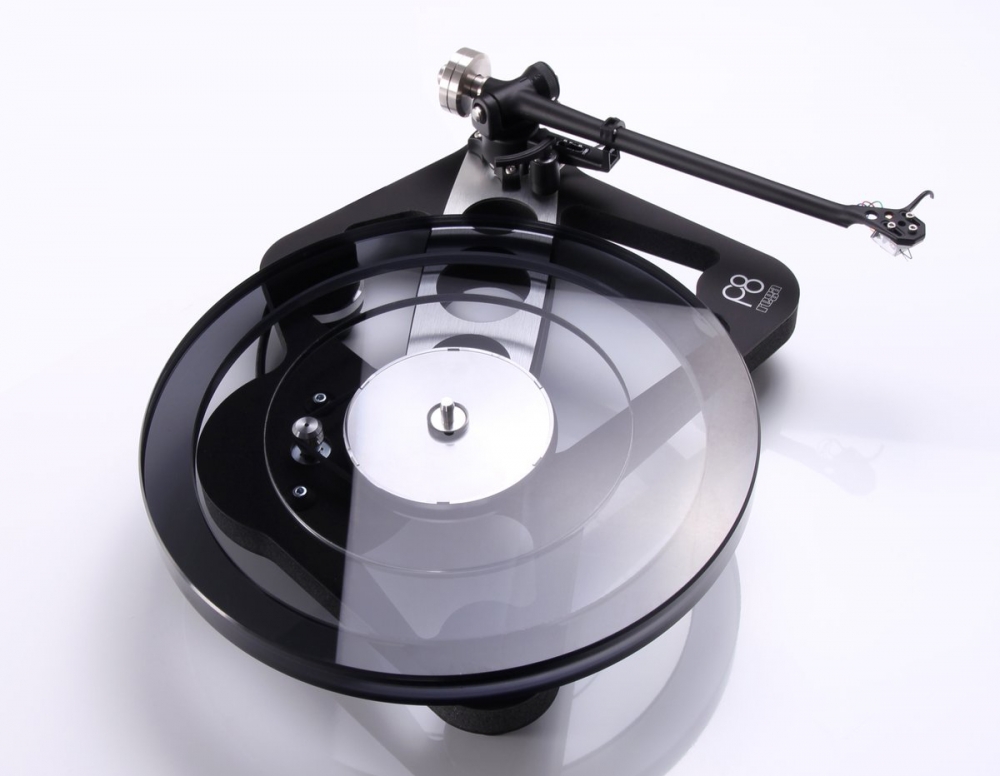 The turntable has a skeletal design, with the outer frame of the previous model completely removed. The plinth is constructed using Rega's ultra lightweight Tancast 8 polyurethane foam core, sandwiched between two layers of HPL (high pressure laminate). This makes the new Planar 8 plinth 30% lighter than the original RP8. The lightweight plinth combined with a phenolic resin double brace mounted between the tonearm base and the main hub bearing forms a rigid assembly, eliminating energy absorption and unwanted resonances. A new removable, single piece dustcover has been introduced further reducing the weight of the turntable.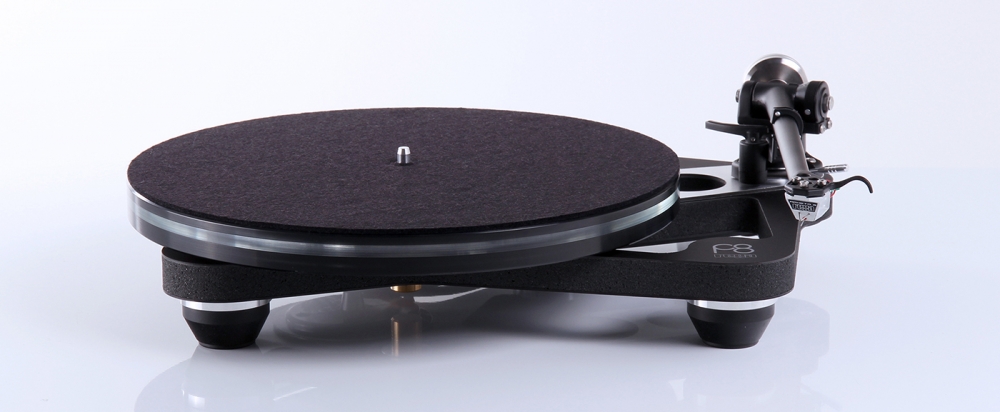 It features a new three piece laminated glass platter, constructed from two different high quality Pilkington glasses, the result of collaboration with a British glass engineering company. This sits on a new, low mass hub bearing assembly. A single piece machined aluminum sub-platter and hardened steel spindle run inside a custom brass housing which is mounted within the chassis.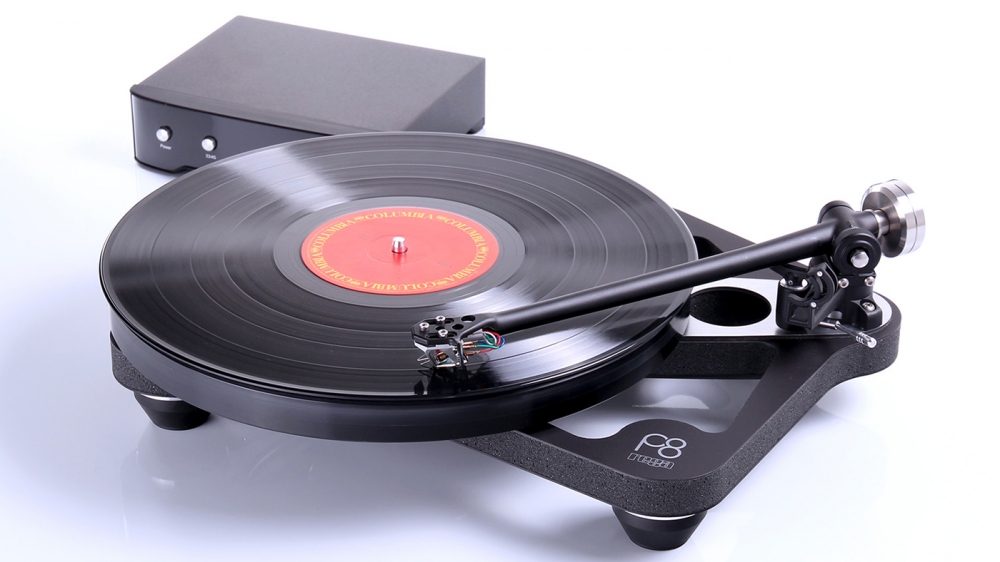 The Planar 8 uses Rega's latest generation, 24v low vibration motor, mounted using an unique technique taken directly from the Naiad, which removes all stress on the motor body. The reduced vibration and more rigid mounting offers superior drive from the new EBLT 'perfectly round' and 'dimensionally accurate' drive belt, made of a bespoke new rubber compound.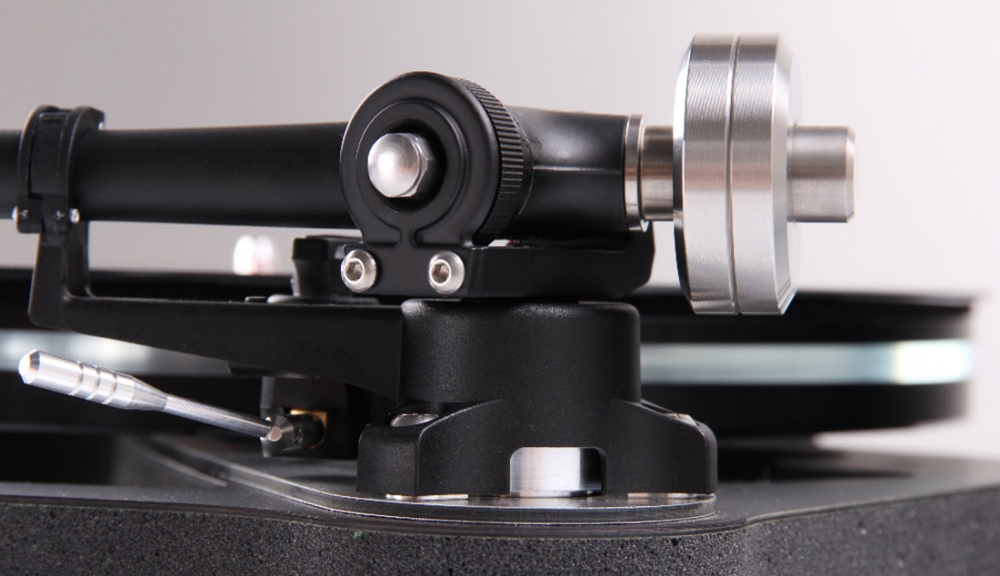 The new RB880 tonearm uses an improved vertical bearing assembly constructed using an aluminum and stainless-steel with vastly improved stability and rigidity. An advanced preloaded zero tolerance bearing assembly adjusted to less than 1000th of a mm, provides friction free movement and zero levels of unwanted play. A thin stainless steel balance weight is used, allowing greater adjustability and compatibility. The RB880 is terminated with a re-designed, low capacitance phono cable and high quality, locking phono plugs.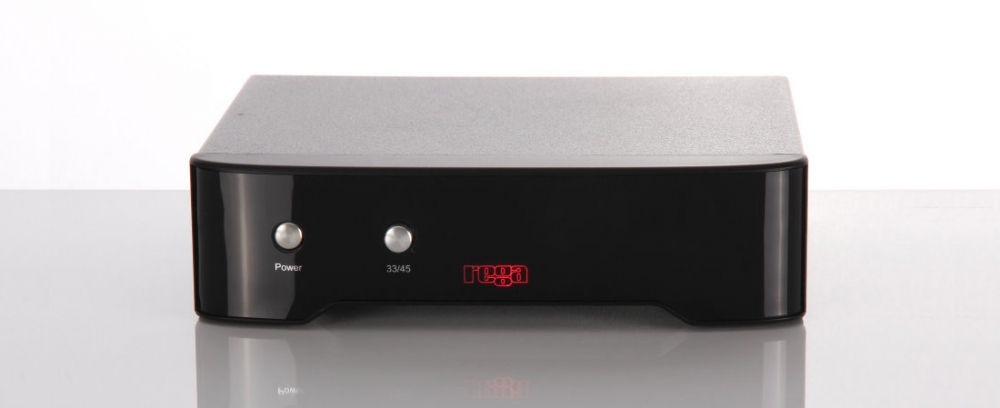 The turntable is supplied with the Neo PSU as standard which offers a smooth power supply, electronic speed change, an advanced anti-vibration circuit and user controllable fine electronic speed adjustment, to ensure accuracy and control over the motor. The DSP (digital signal processing) generator, built upon a high stability crystal, will divide the accurate signal from the crystal to the exact frequency required to turn the platter at the selected speed whilst will producing a near perfect sinusoidal waveform to drive the motor.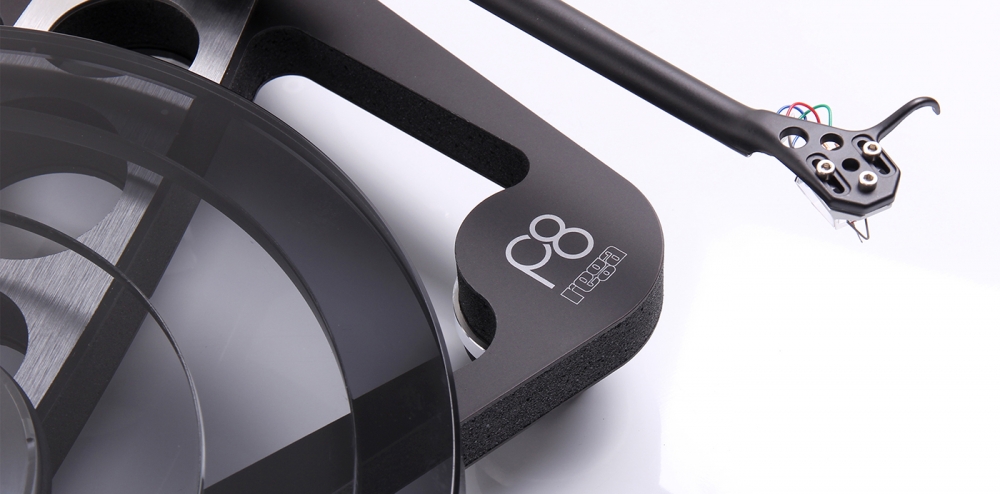 The Planar 8 is available in 3 variants: without a cartridge for £1,699, and with two factory fitted cartridge options, the Ania for £2,119, or the Apheta 2 for £2,439.