Wilco announce limited edition vinyl 'toolbox' boxset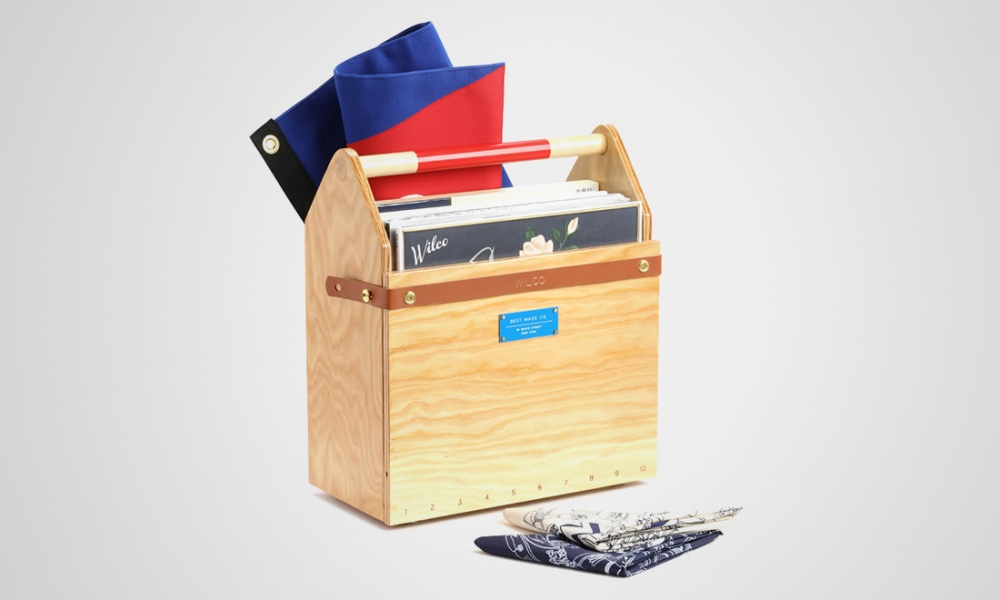 In an exclusive collaboration with outdoor lifestyle brand Best Made Company, Wilco presents an extremely limited Wilco Box Set containing all of their ten studio albums plus more, presented in an album crate inspired by Best Made's Audubon toolbox.
Made from fir ply and hand-finished with marine spar varnish, the box is laser-engraved and embossed with Best Made and Wilco's logos. Complete with craftsman touches, it features a leather strap anchored by brass guitar strap buttons, painted birch dowel handle, and a hinged front plate for easy access to the albums. An additional compartment on the back hold the Wilco pennant and the Wilco bandana in two colors.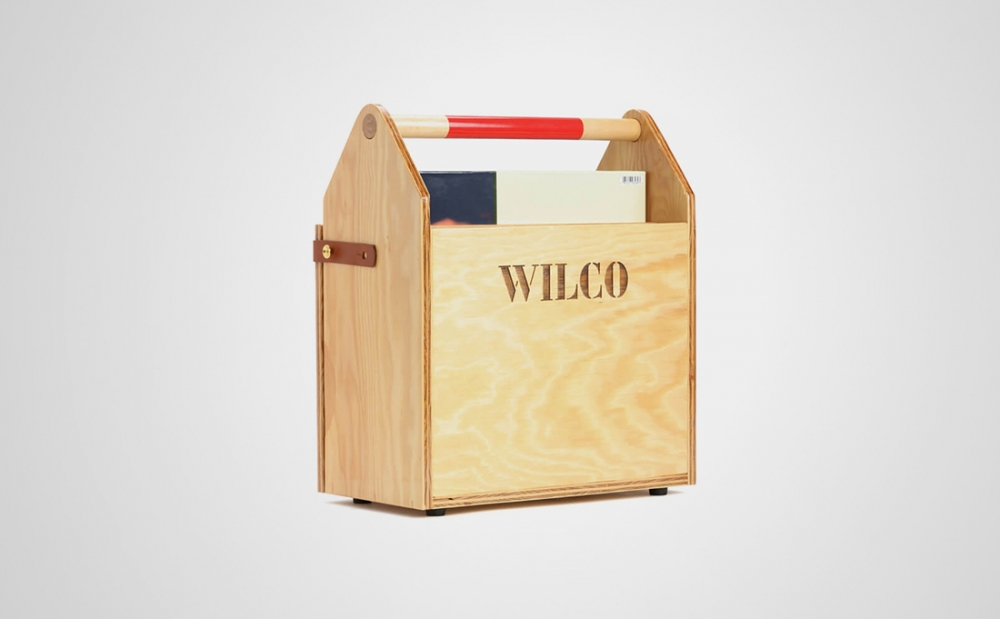 The numbers 1 through 10 are engraved along the front, representing both the number of albums and the total number of limited edition sets in existence. Each of the band's 10 studio albums are included in vinyl format, individually signed by frontman Jeff Tweedy.